"Neither they have, nor do they want access to any of the worldly needs and luxuries. They are content to be on their own. The people of Semkhor – they are original, hence they are what they are."
Film Semkhor directed by noted Assamese actor Aimee Baruah has been selected as the opening film of Indian Panorama 2021 of 52nd IFFI being held in Goa and these were the words by the director, who made the brave attempt to capture the life of Samsa community, who by virtue of customs, rituals and ancient beliefs loves to live a life secluded from the outside world. With this, 'Semkhor' becomes the first-ever Dimasa language film to get such an honour in IFFI.
The actor –director – screen writer, who herself essays the role of the protagonist, said this while addressing a press conference on the side-lines of IFFI at Goa.
The movie represents the practices, customs, and folk notions of the people of Semkhor who wants to stay 'untouched' from the outside world. It has been made in Dimasa language which is a dialect spoken by the ethno-linguistic community after whom it is named in parts of Assam and Nagaland.
How a piece of newspaper led her to making of her debut this film, Aimee said, "One day while having food I was reading newspaper cutting where a small news item on Semkhor caught my eye. It touched me so deeply that I started thinking more about that community," she said.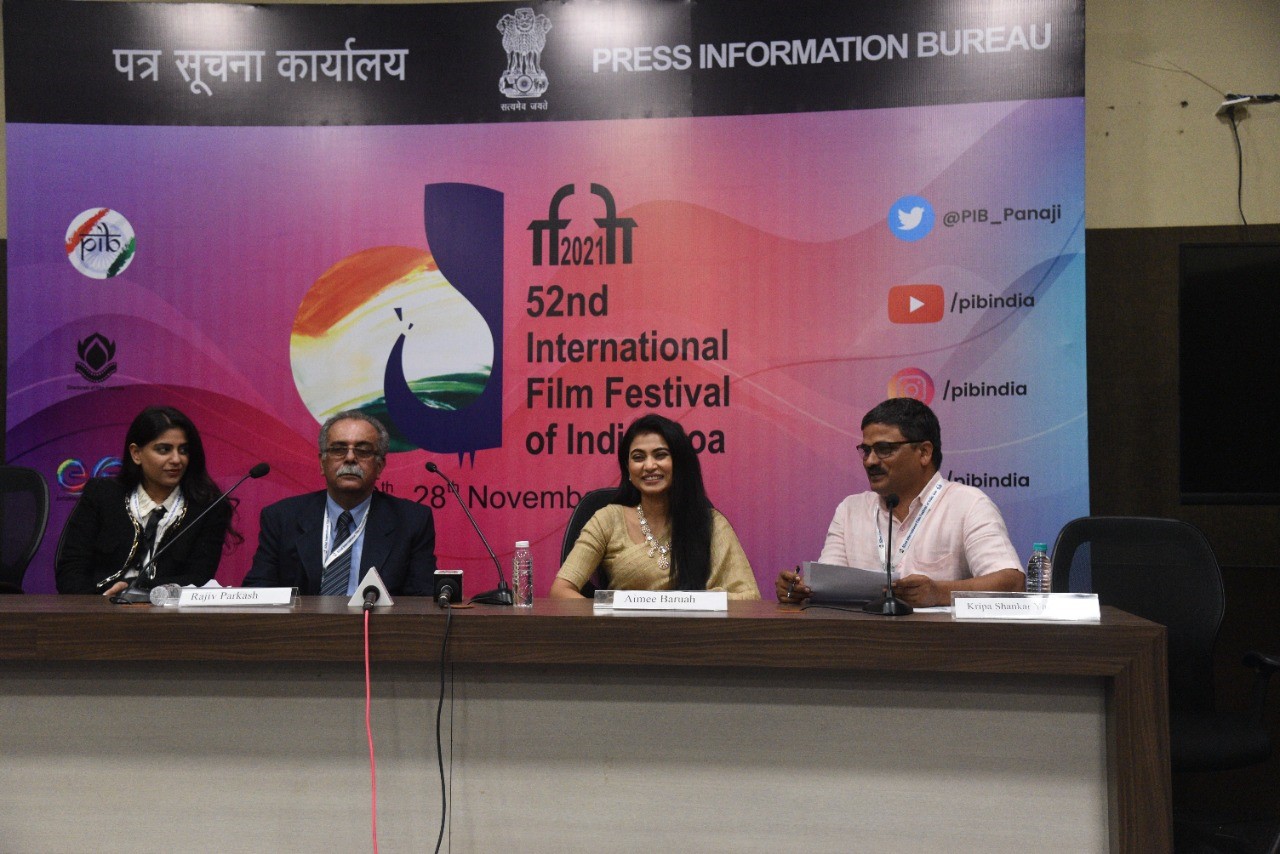 Curiosity-stricken, Aimee began to research more on them and found interesting facts which would be unacceptable or unthinkable to the majority. "We live in the 21st century and even after having all facilities, we are not happy. Semkhor is the kind of place where people live in peace, even though they don't have access to even the basic luxuries common people enjoy".
Ms. Baruah explained how she had to go against the words of her near and dear ones, who told her to not even entertain any thought of connecting with the Samsa community. But it is her resolute will that won the day. "My determination was so strong that I tried to visit Semkhor in 2017. In that attempt I understood the journey would be tougher than I had imagined as they won't even utter a word to any outsiders."
While sharing some interesting anecdotes on her sojourn to the world of Semkhor, Aimee said that she had no idea about the language Dimasa and as a first step she learnt that language for one year with the help of a tutor. "When I was sure that I could speak Dimasa confidently, I went there again in 2018," Aimee said, adding further that with the help of her friends, she made slow but steady steps to get in touch with them and finally succeeded in her attempt.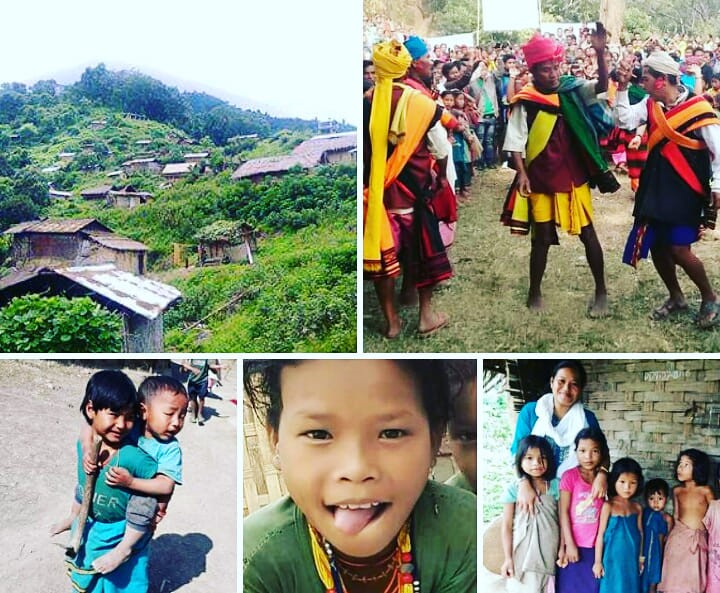 What awaited her there was something stranger than fiction. "They won't use any equipment from outside world. Their main source of living is through agriculture. They won't use oil for cooking," she said, adding that one might wonder why the government is not doing anything. As per Aimee, that suspicion is groundless as the government had already made school and hospital there. "They demolished it and are rearing birds in those places now," she said in jest.
Not just that, according to Ms. Baruah, they do not want anything to do with the outside world, nor allow anyone to enter their territory. Here one might wonder, without experiencing what they hadn't yet, how could they stand stern so. Here, Aimee has an explanation to share and according to the director they asked her what do they lack, that they go in search of it somewhere else. "We have everything here and we are happy, just stay away from us," that is their slogan, said Aimee.
In the movie, she herself plays the protagonist and to immerse herself into the character she used to visit Semkhor with the permission of village head and try to copy a lady there who is the mother of 14 children. "I used to follow her everywhere." Sharing her exceptional journey intertwined with many sacrifices, Aimee said that she stopped washing her hair for months so that it develops split ends and stopped wearing footwear to have cracks on her soles. "I even stopped going to beauty parlour for one year".
The crew of the film comprising 65 people were not allowed to stay in that village and they camped near a hill. The crew used to walk for 45 minutes every day to reach the village. While sharing an interesting incident during the course of making her film, Aimee said the people there believes in black magic and one day when they used drone for shooting they heard a commotion. "People were rushing to us with fire and stones to attack us as they thought we were doing black magic on them."
Explaining the repercussions this incident had on their movie making, Aimee said, "That night they destroyed the camp where we were staying."
When asked about her intention behind making such a film about a community who has put on 'Don't disturb" sign, Aimee said that they are living in such fashion bound by decades old rituals. Through her film she had tried to let the world know that such people do exist in this world and also, if possible to attract some interventions from the outside world to make their life better in terms of better health care and education to the children there. "But, without disturbing the peace they are experiencing there. The happiness which is the world is searching – even after having everything – is there."
Thanking IFFI for giving such an opportunity to a film from North East Aimee said that being a debut director this is a great feat for her.
The film has already bagged big in the International sphere for its fabulous storyline and intriguing cinematography including Toronto International Women Film Festival (TIWFF). Director and actor Aimee Baruah has acted in 25 Assamese feature films and played lead roles in many National Award-winning films.
Synopsis: Diro belongs to the Samsa community in Semkhor. When Diro dies, his wife, who worked as an assistant mid-wife, takes care of their three children. She gets her only daughter Muri, aged just eleven, married to Dinar. Unfortunately, Muri dies after giving birth to a girl child. As per the custom of Semkhor, if a woman dies during child birth, the infant is buried alive along with the mother. But Diro's wife protects Muri's infant, indicating a new dawn in Semkhor.
* * *
TEAM IFFI PIB | DJM/SKY/DR/IFFI-44