Even as we stretch ourselves ceaselessly towards worlds of new opportunities, even as we fly high and touch the skies, we must always remember our origins, we must not forget to stay true to our roots. Set in the idyllic Goan countryside, the story of the last meeting between Maanvi and Joy, before the latter leaves Goa and heads off to Mumbai in search of "greener pastures", seeks to touch and move film lovers, gently yet firmly.
Yes, in a world which strives for more, better and faster, Kumpacho Dareyo, an 18-minute Konkani film which has been presented to film delegates attending the 52nd edition of the International Film Festival of India, raises certain timeless questions and seeks to remind viewers of the enduring and underrated value of one's own home and place.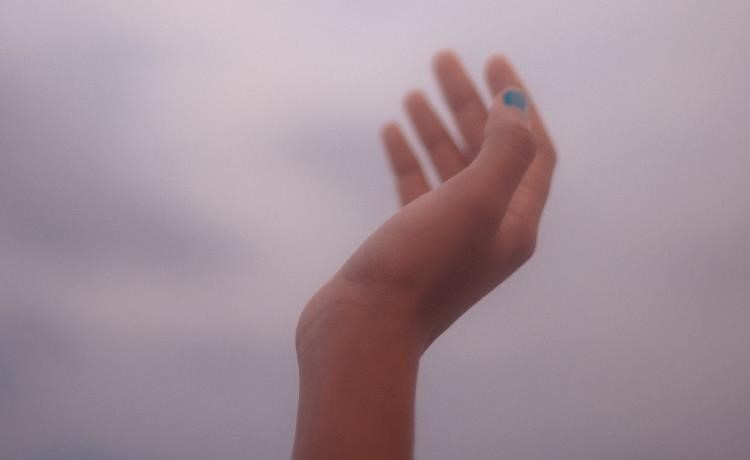 Directed by Himanshu Singh, the two-character story takes viewers along absolutely commonplace occurrences, weaved together beautifully through a string of simple yet difficult questions which beg for answers. As Maanvi tries her best to manifest and bring alive Joy's love for the space they shared and grew up in, their last meeting comes to subsume a journey within itself, gifting life lessons to Joy and a surprise to Maanvi.
Addressing a press conference on the sidelines of the festival today, November 27, 2021, Singh explained to film lovers the philosophy underlying the film and is story. "Our film tries to capture the journey of man from place to place and seeks to bring out the dilemmas and agony attached to it. When people move from one place to another in quest of new opportunities, they face the dilemma of what all they should leave and what all they should take with them. Our movie is about expressing your love to the space you have grown up in. While you leave many things, you also take many things from there as well."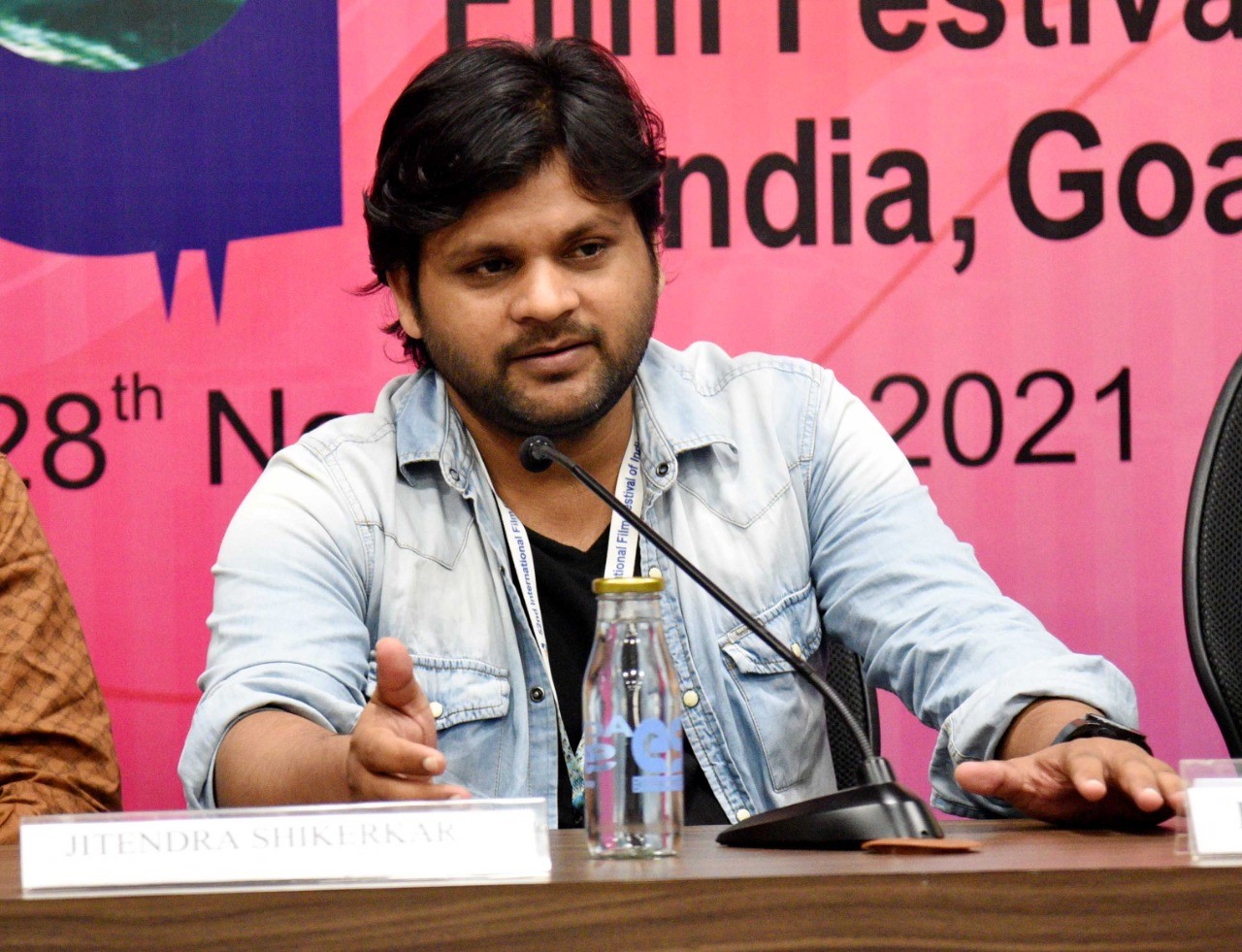 Producer Kishor Arjun Shinde, actors Raavi Kishore and Ugam Zambaulikar who played the roles of Joy and Maanvi, cinematographer Ashwin Chide, art director Pankaj Katware and post-production supervisor Karthik also joined the media interaction.
The film has had its world premiere at IFFI yesterday, in the Goan Section of the festival.
The director shared a key message the movie seeks to convey, about the relationship between our destination and our roots. "Kumpacho Dareyo – A Sea of Clouds tells us to stay true to our roots even if we fly high and touch the skies. The movie says the destination of your journey determines your roots."
So how did it occur to him to make a film on such a unique subject? As it turns out, the film has its roots in an interesting anecdote shared by former Goa Chief Minister and Union Defence Minister Late Shri Manohar Parrikar. Singh revealed how Shri Parrikar sowed the seeds of inspiration for A Sea of Clouds. "During one of his speeches, Shri Parrikar reminisced about his childhood and narrated a story. When he was a kid, he used to get watermelons for free and they were so sweet. But they were given for free, only with a condition: children should leave the seeds there. But when they grew up, it was slowly losing its sweetness because most of the people who used to have the watermelon left for different places and hence stopped leaving the seeds behind."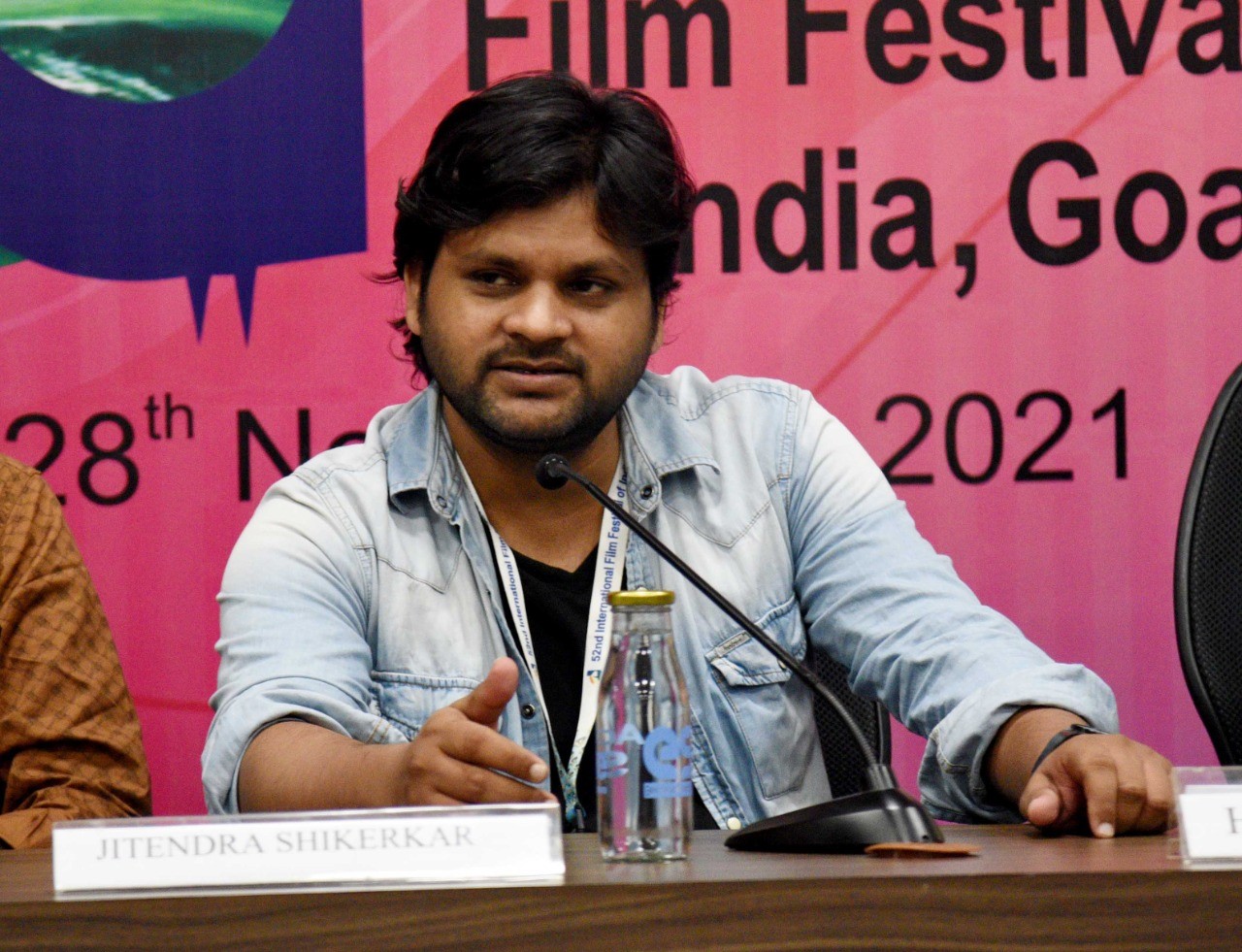 Singh told that hearing this led to an immediate flash of inspiration; thus was conceived Kumpacho Dareyo.
"You can go to any part of the world in search of opportunities, but the sweetness will come around if you have an attachment with the roots", said the director, adding that this is the thought which acted as a catalyst behind the movie.
Responding to a question on the role of OTT Platforms in giving a platform for regional non-feature films, the budding director said: "Films can be made in regional languages but one should not make movies to make more money, one should make movies to make more movies. We all need a model which could help generate revenue so that we could make more movies. If OTT platforms show a revenue model for young non-feature-film makers like me, it will help and provide a push to all budding film makers."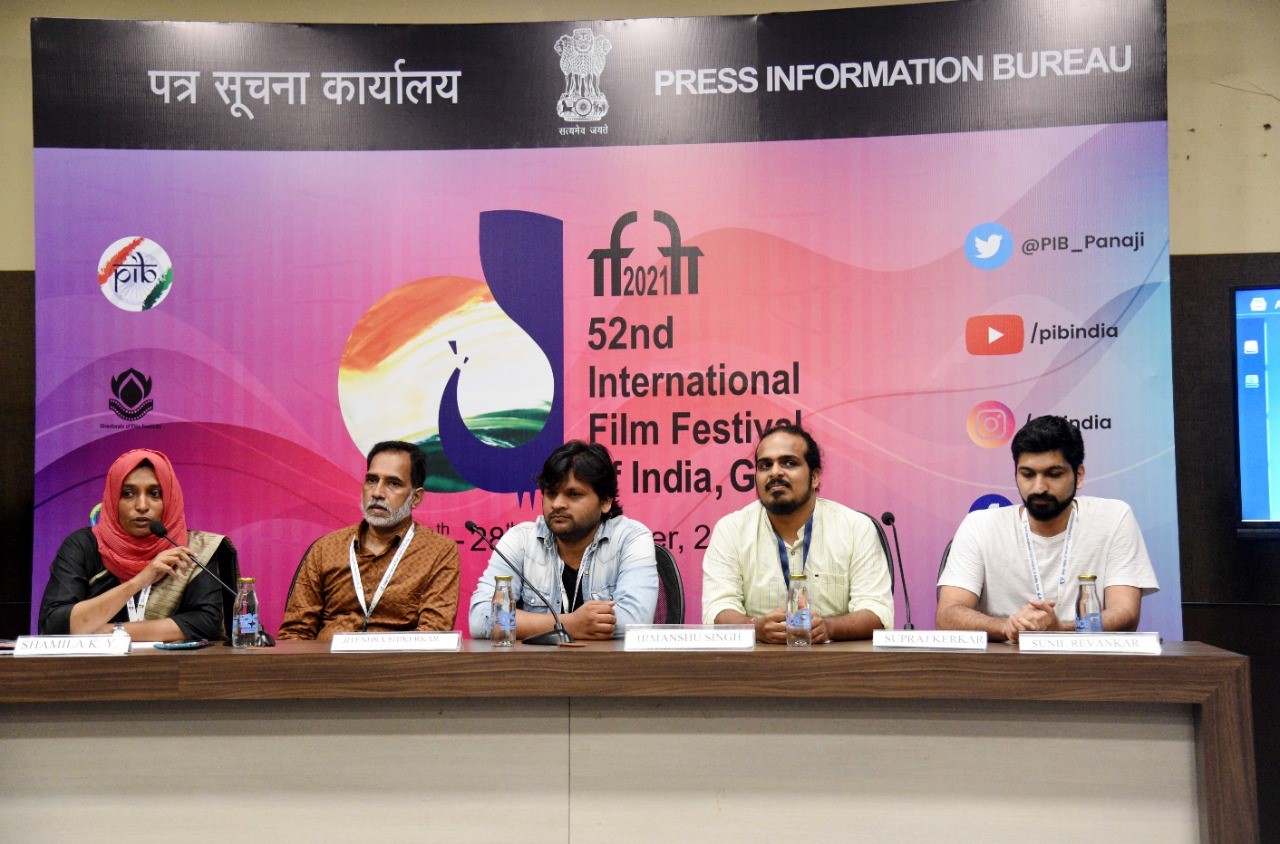 The movie is shot entirely in Goa and has more than seventy percent of the crew from Goa. Sharing his immense joy on the heart-warming reception of the film, Singh said that many Goan as well as non-Goan viewers came up to him and his team and told them that they were able to connect with the plot as it holds the power of a universal appeal. He also conveyed the team's happiness at having been selected for IFFI, and expressed his gratitude to IFFI and ESG, and the Ministry of Information and Broadcasting, Government of India, for giving them such a platform.
It is said that "there are clouds of philosophy in drops of grammar." The makers of Kumpacho Dareyo would have us believe that there lies a sea of our roots in the clouds of our aspirations.