An IFFI 52 film portraying a serial killer's apparently insatiable quest to slaughter others, to such an extent that he designs a hideous plan in which victims kill victims so that human blood flows all through the streets and even fills the ditches of the city. Yes, Iranian film Killing The Eunuch Khan by Director Abest Abed is in contention for the coveted ICFT UNESCO Gandhi Medal at the 52nd edition of the International Film Festival of India, an award given to the IFFI film that best reflects Mahatma Gandhi's ideals of peace, tolerance and non-violence.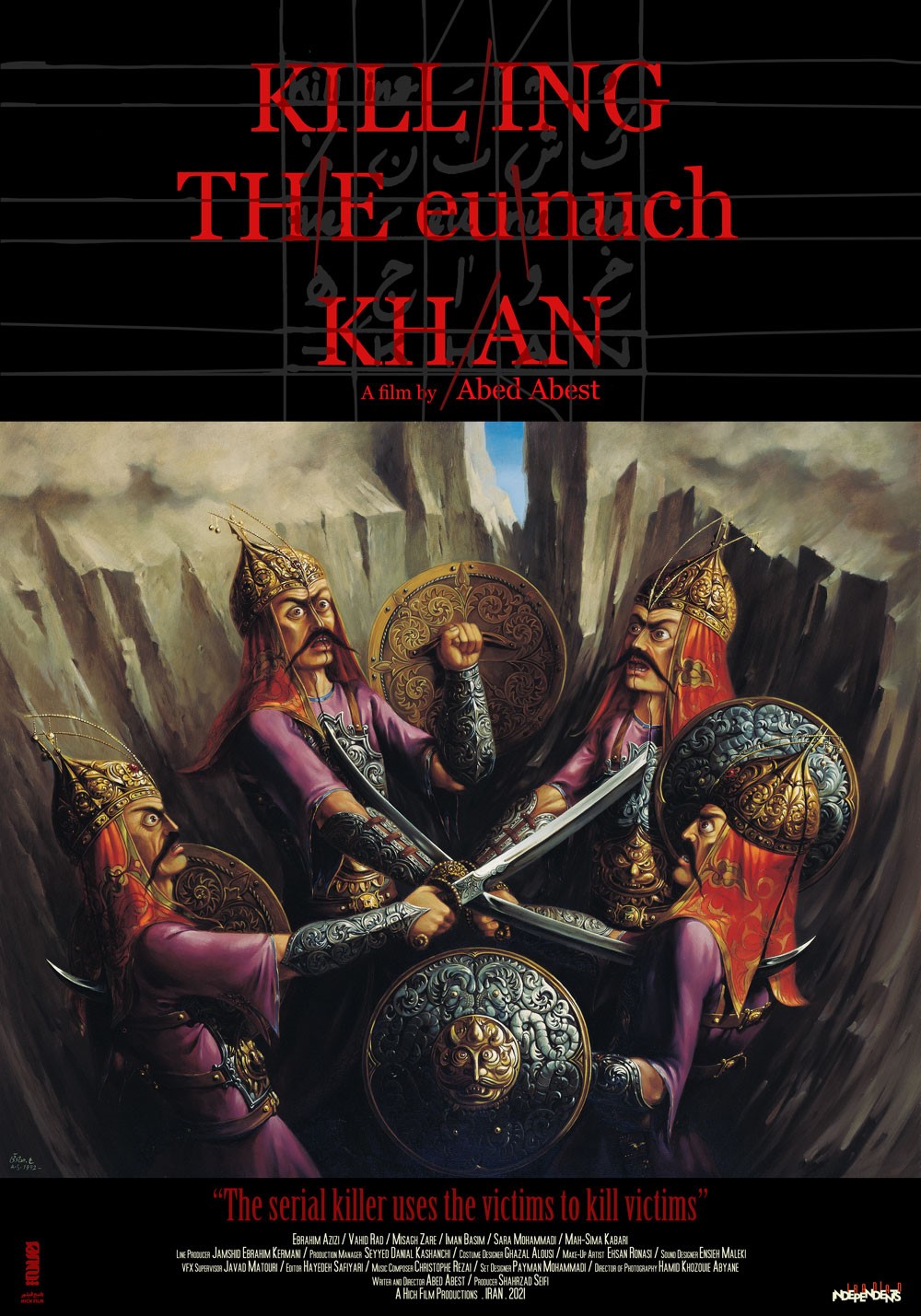 So, how does Koshtan-e Khajeh advance the ideals of the Father of the Nation? Actor Ebrahim Azizi, who plays the lead role in the film, explains: "The central message of Killing of the Eunuch Khan is that a lot many people across the world are telling others how to live and how to get ahead. However, no one can save us, no one can save you except yourself; it is we ourselves who have to take responsibility for our life, our rescue." The actor was addressing a press conference on the sidelines of the festival in Goa today, November 27, 2021, along with fellow actor Iman Basin.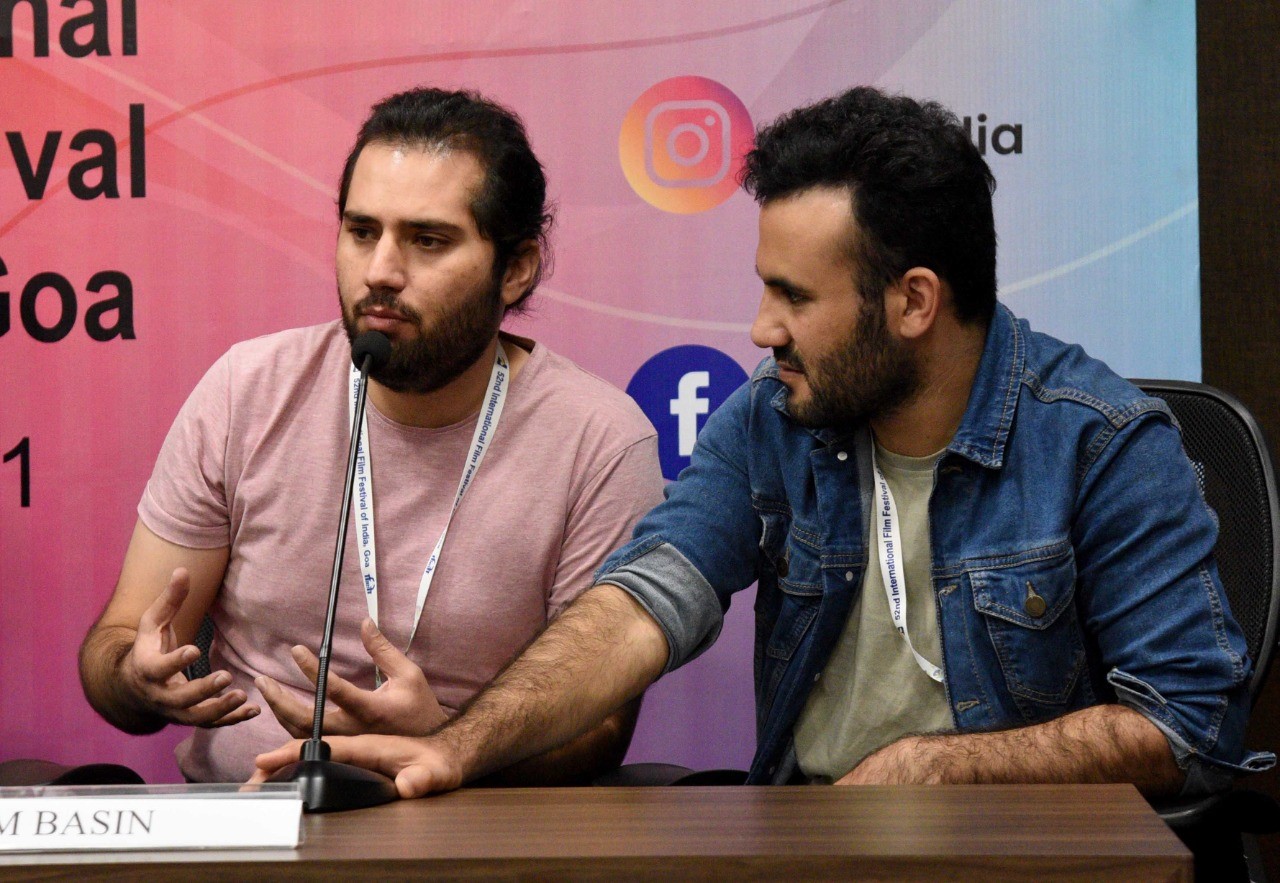 Basin, who plays the role of a soldier in the film, sought to enlighten festival delegates about our latent underlying power to change the world. Speaking about the importance of reclaiming our freedom, he said that the key to do that is to raise our voice. "Killing The Eunuch Khan depicts the violence being experienced by Middle East countries like Iraq, Iran and Afghanistan. Often, we blame governments for bloodshed and violence; however, we have to realize and keep in mind that we are more powerful than governments. We just have to raise our voice, then, freedom will be ours."
Basin told festival delegates that the film seeks to arouse public consciousness and point to the need for a change of our path. "Through Killing The Eunuch Khan, we are trying to convey a message of non-violence. The film uses bomb and violence as symbols to show what the future will be if we don't perform a course-correction. It tells us to be modern in thinking and realize how we are being pitted against each other, by evil forces." The film, which was presented at Tallinn Black Nights Film Festival 2021earlier this year, has had its India Premiere at IFFI 52 in Goa.
Adding to Basin's exposition, Azizi pointed out that we have lost a part of who we are. "It is as if some part of our identity, of who we are, has gone missing due to this violence. To realize afresh and reclaim who we are, we have to find that missing part."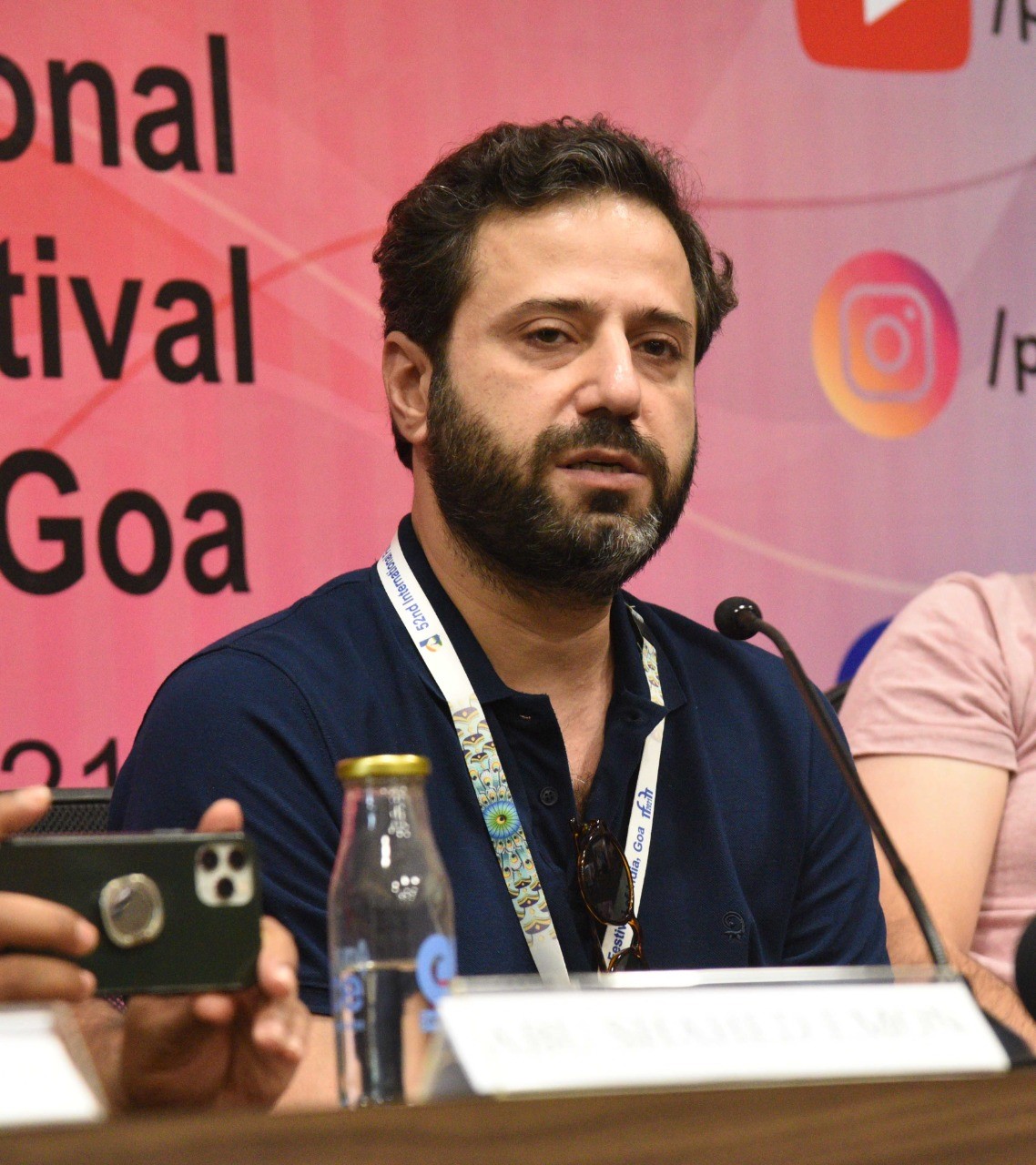 Sharing the director's motivation behind the film, Basin said: "Director Abed wanted to show that only people themselves can stand against the violence. We have to relate the movie with what is happening in the outside world; only then can we enjoy it holistically."
What explains the name of the film? Basin said that it has its origin in the unconscious psychological subjugation experienced by Eunuch Khan. "Eunuch Khan is a victim in the story, in the sense that he is forced to kill himself. At the same time, he is not able to see that others are controlling him. He is forced to kill himself, or else he will end up being killed by someone else. It is this illusory choice which is embodied in the name Eunuch Khan."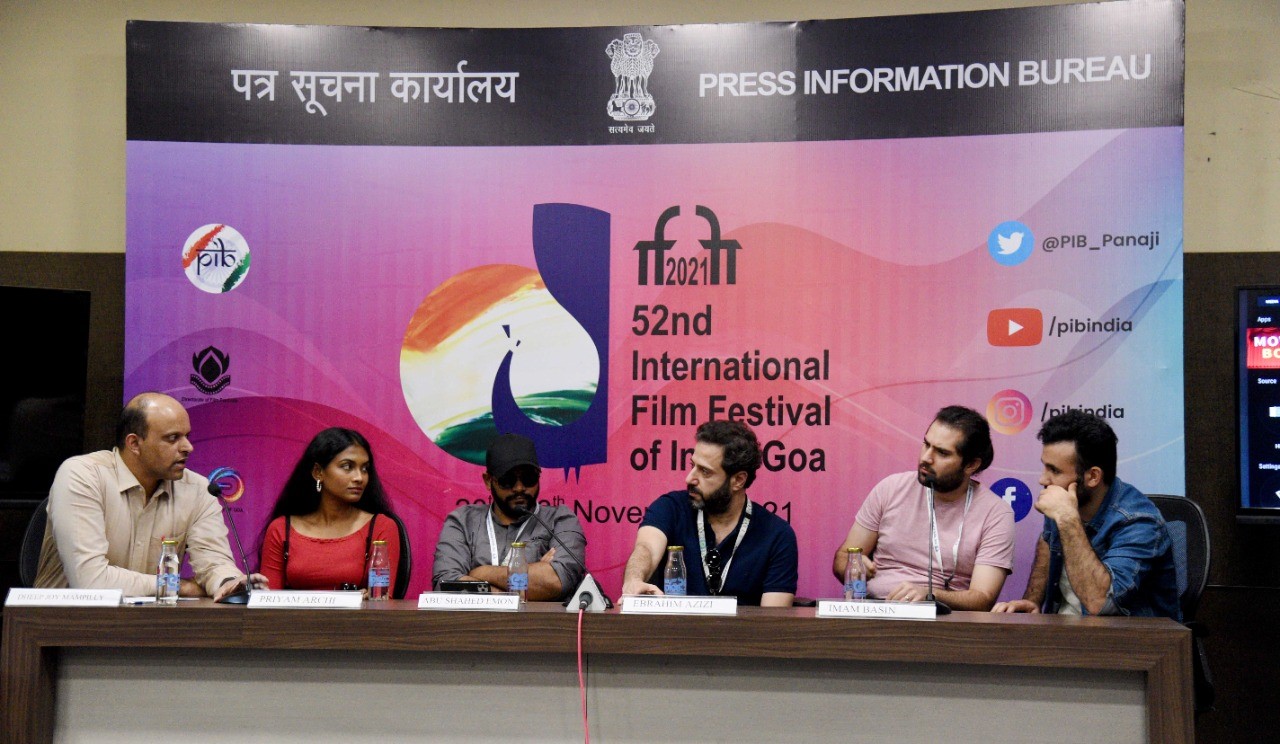 Basin added there is another reason which motivates the appellation Eunuch Khan. "In war situations where a large number of victims suffer, more often than not, news reports don't mention how many men and women died, they only mention that so many number of people have died. It is almost like there is no gender for these victims. Hence, we chose this name."
Director Abest Abed is a theatre and cinema actor who has played the lead in internationally well-received film Fish & Cat by Shahram Mokri. Simulation (2016) was his debut feature. Killing the Eunuch Khan (2021) is his second feature.
Actor Iman Basim, who was born in Shahrekord, Iran, studied directing in Tehran and Tabriz. He started his career in 2003 by performing roles in school theaters and took part in acting, directing, and writing classes. He finally started his professional career in theatre in 2010 in different theaters like "A Behanding in Spokane", "Reza Motori", "Interview" and "God of Carnage". He also pursued his career in other different fields in cinema namely acting, assistant directing, planning, Sound Mixing, assistant sound mixing in movies like Simulation, Behnam. Iman has also been part of more than 400 advertising teasers as director, assistant director or planner.